Let's take a look at what you'll learn in each of the 6 modules:

I. GETTING STARTED
Choosing which site to join will drastically impact your experience with online dating. In this module, you'll learn exactly which site is the best for you and everything involved during the sign up process.
I'll provide you with an inside look into the top 3 dating sites, visually show you the differences, and provide you written reviews.
You'll confidently choose a site, username, and sign up!
After Module I, you will:

know the best 3 dating sites and understand their differences. You'll inside each site and know their signup process and navigation.


assuredly choose the best site for you.







understand the difference between app dating vs site dating.

create the perfect username and sign up.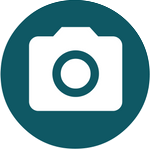 II. PHOTOS
Photos are arguably THE most important factor on your profile. In this module, you'll learn exactly which photos you should chose to attract the right type of men. Not only will I tell you the biggest don'ts, dos, and must-haves... I'm also going to SHOW you real life examples!
You'll see real women with examples of the good, the bad, and everything in-between.
Plus... I'm going to show you all MY ACTUAL profile photos I used BEFORE I understood online dating (when my experience was frustrating!) and MY ACTUAL PHOTOS AFTER (when I was finally attracting the right type of men).
*Sidenote: it had nothing to do with "looks" or "better photos" of me! One huge mistake is simply choosing photos based on "level of attractiveness"... I can't wait to show you what really matters!
I'll provide you with a specific photo checkoff list so you can start selecting the right photos to make a great digital first impression and attract the right type of man.
After Module II, you will:

know the exact number of photos you need on your profile.

understand the 4 MUST-have photos.

avoid the biggest photo don'ts and include the most important dos.

have a clear plan (and check-off worksheet) to start gathering your own photos.

confidently complete the photo section of your profile.

III. PROFILE
Relationship-ready men read EVERY written word on your profile. In this module, we'll tackle all the written portions of your profile from the summary to your headline.
Your written summary is literally the make or break part of your profile that causes him to initiate contact or move on to the next.
Now you will understand the biggest profile don'ts that will repel men INSTANTLY, the biggest dos, and the one MUST-have (that most women don't have!). You'll see real life profile examples so you can see exactly what works and why.
One of those profile examples is MY ACTUAL PROFILE (that attracted MY one!). I'll share with you what worked, what I would change now (if "I" were my own client), and specifically what you can implement in your own profile.
I'll provide you with the exact brainstorming profile questions I ask private clients to begin piecing together your own unique profile.
After Module III, you will:

understand how men view your profile.

avoid the biggest don'ts that repel men INSTANTLY


include the important profile MUST-have (that most women don't have!).

confidently create a unique headline.

complete your profile (username, photos, written portion, and headline).

have a profile that authentically stands out and is a great representation of YOU!

IV. YOUR ONE
To find your one, you must know exactly who you're looking for. In this module you'll gain clarity on "who" your one is. You'll learn exactly how to screen for him and learn how to not settle (just focus!).
Within this module, you'll complete an exercise that always makes a huge impact on my private coaching clients. (This is the same exercise Lauren mentioned in her testimonial that greatly impacted her dating approach and lead her to her one.)
After Module IV, you will:

have clarity on the exact type of man that will be your one.

understand how to effectively approach online dating (vs. how your brain initially views online dating).

know how to screen for potentially compatible partners.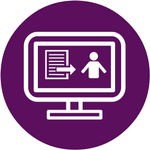 V. MAKE A MOVE: E-FLIRTING
Knowing how to digitally flirt doesn't come naturally. However, the right type of online interactions can set the right tone for a developing relationship. In this module, I'm going to show you how to flirt through a screen.
I'll teach you how to get a man's attention you're interested in (Should you ever message first? The answer may surprise you!), how to respond when he initiates contact, and what timeframe you should message a man back.
You'll learn the 3 BIGGEST MISTAKES women make in messages that repel men instantly.
You'll see clear examples and formulas for how to respond to messages and handle specific situations.
After Module V, you will:

know how to get a man's attention you're interested in.

avoid the 3 biggest mistakes most women make in messages.

know when and how to respond to his communication.

confidently digitally flirt.

VI. ONLINE TO OFFLINE
The entire point of getting online is to get OFFline with a potential match.
In this module, you'll master the effective technique that will take you effortlessly from online, to text, to phone, to date. You'll know exactly how make interactions with potential matches to actual dates
I'll teach you how to pre-screen and pre-qualify men in order to save time by only going on quality dates.

After Module VI, you will:

know how to pre-screen and pre-qualify potential dates.

effectively move from online to OFFline.

avoid texting too often and get to an actual phone conversation with potential matches.

stop wasting your time with the wrong men and ensure you don't pass up a great man.

understand the flaws with online dating but have the tools to overcome them!


master online dating and know how to utilize it the correct way.

You'll have an effective holistic plan of action that will guide you during the journey to finding your one.